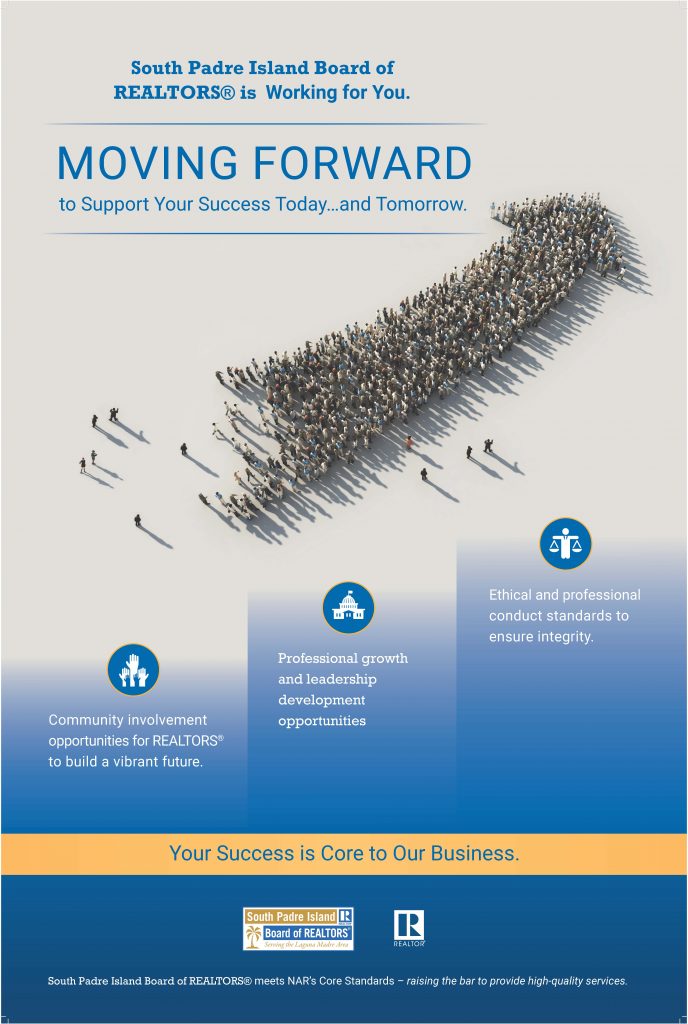 About US
The South Padre Island Board of REALTORS® is a non-profit organization that serves South Padre Island, Port Isabel, Laguna Heights, Laguna Vista and Bayview.  Our members are more than just licensees, they are REALTORS® who abide by a strict Code of Ethics and have the local expertise to help you buy or sell real estate.  REALTORS® have access to members only forms, information and technology that gives them a competitive edge in the marketplace and enables our members to provide superior services to buyers and sellers of real property in Texas.
Vision Statement
Preserve and promote integrity and professionalism while being the voice for real estate in our market area.
Mission Statement
Dedicated to promote professionalism through education and observance of a strict Code of Ethics.  Empower its members to influence government, protect private-property rights, obtain and exchange ideas, convert information into knowledge for the betterment of our members, consumers, and the real estate industry.