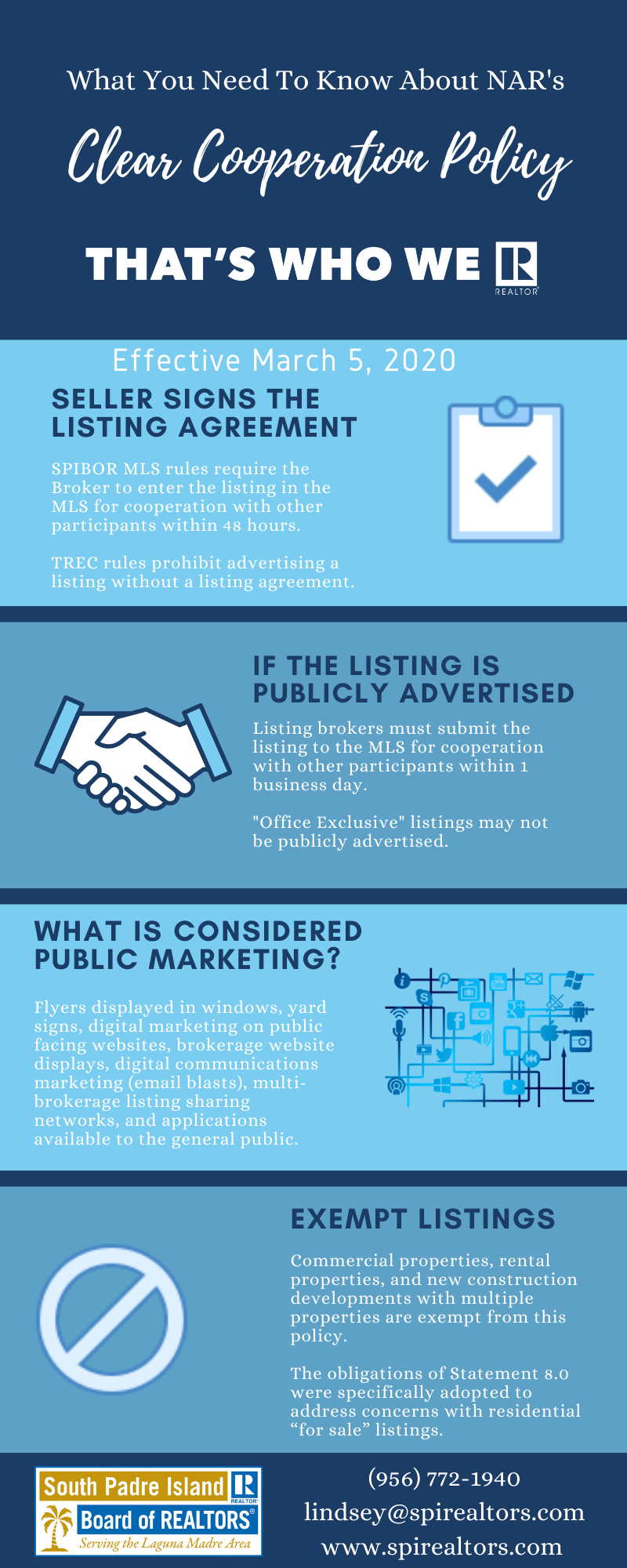 MLS Statement 8.0 in the NAR Handbook on Multiple Listing Policy was approved by the National Association of REALTORS® Board of Directors on Nov. 11, 2019. Multiple listing services must adopt the following policy no later than May 1, 2020:
Within one (1) business day of marketing a property to the public, the listing broker must submit the listing to the MLS for cooperation with other MLS participants. Public marketing includes, but is not limited to, flyers displayed in windows, yard signs, digital marketing on public facing websites, brokerage website displays (including IDX and VOW), digital communications marketing (email blasts), multi-brokerage listing sharing networks, and applications available to the general public.
Understanding the MLS Clear Cooperation Policy
Find out about the rationale behind this new Clear Cooperation policy, how it will affect you, and why the new rules create a more efficient, pro-competitive marketplace that benefits buyers and sellers.